I feel totally spoilt at the moment. My parents came to bring up the little xmas tree they had because we were lacking anything festive in the new flat. They also brought me pressies! I'm keeping most of them to open tomorrow but there were a couple of things they wanted me to open while they were there as I wont see them on the actual day of my birthday. Meep.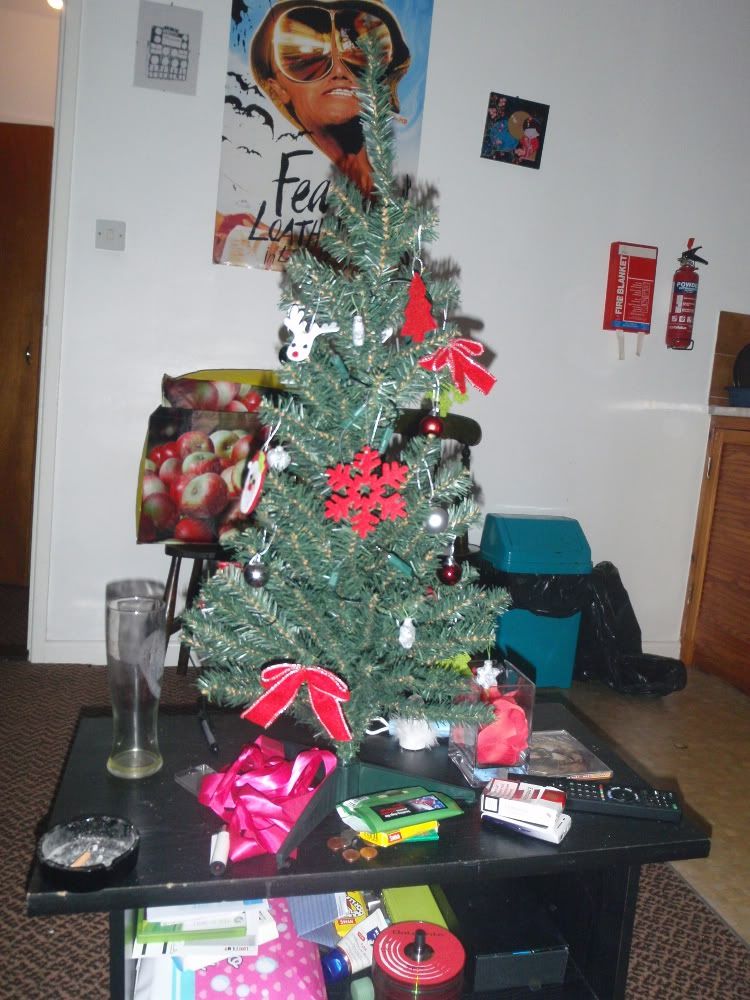 Our xmas tree! Excuse the table carnage haha.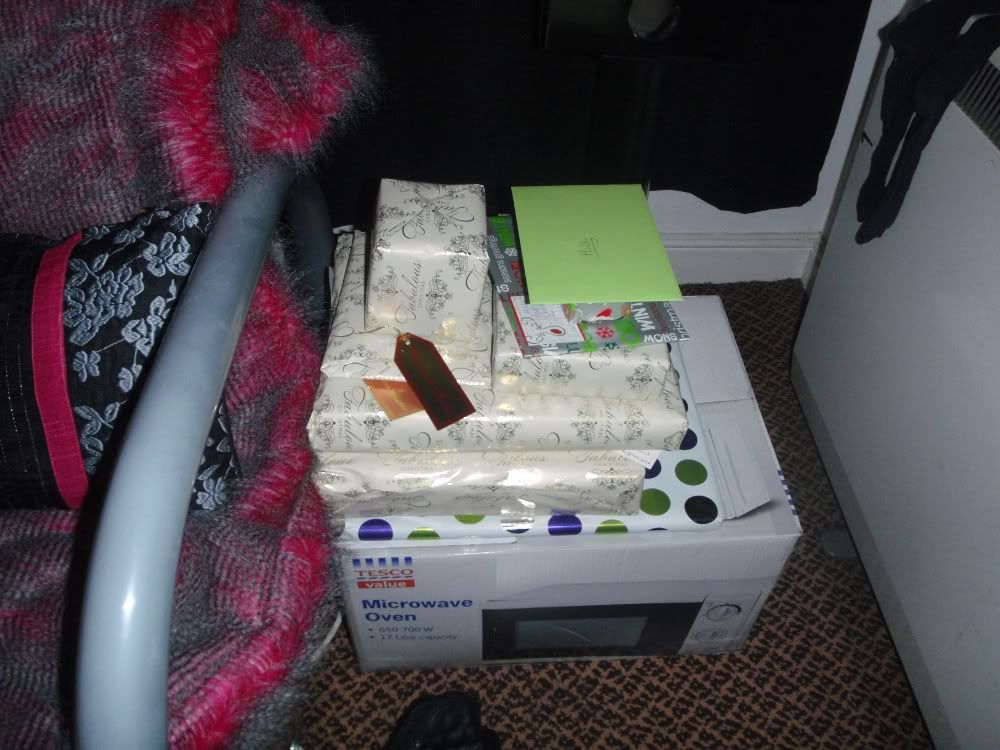 About half of my birthday pressies! I feel so spoilt this year. I have more pressies then I've had since I was a little'un, even on my 21st I didn't get this many haha.
These are the items I opened while my parents were here.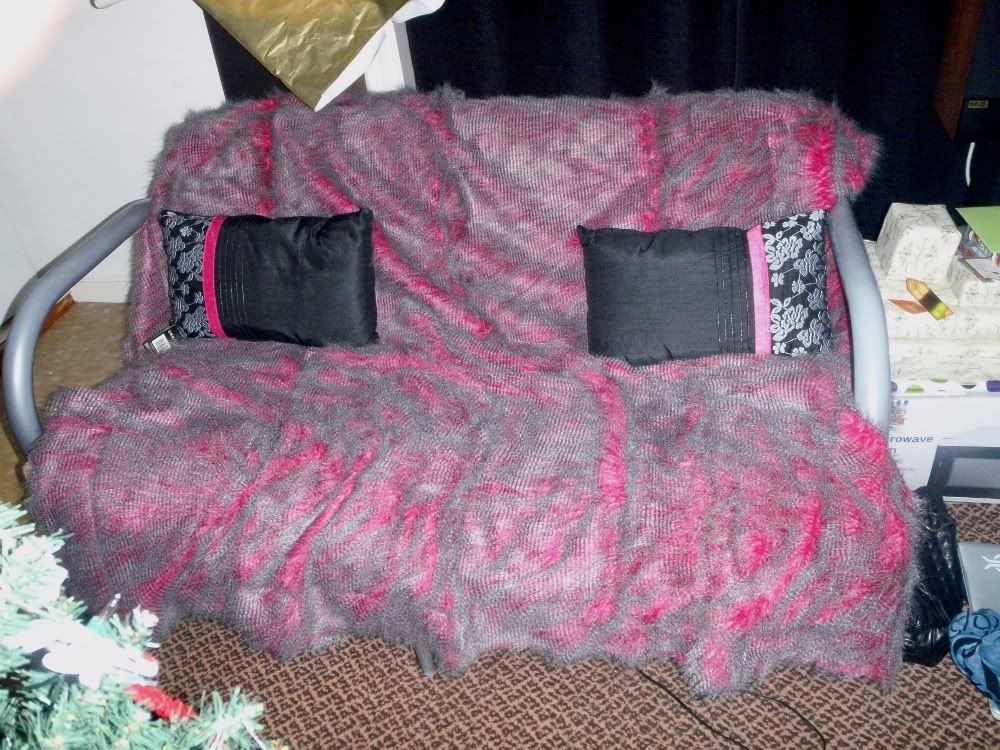 The throw and the pillows. The Pillows are actually for the bed but the duvet covers I asked for are still wrapped up for tomorrow so I've made them sofa cushions for now. I had to explain to my boyfriend that they were decorative pillows, not for sleeping on. He's like "What, just to look at? We're not even gonna give them to guests to sleep with?" I had to explain that you wouldn't give them a canvas print to sleep on so you wouldn't make them sleep on the pillows either! Men, eh? So ignorant to interior design haha.
He made it up to me by joining in the fun and giving me an early birthday pressie. He said he didn't know how he was going to be able to wrap it so he might as well give it me now haha.
Strawberry icecream lip balm! It actually smells delicious. I would eat it if I didn't know it was lip balm haha.
I've finally decided on the hair and makeup styles for tomorrow. I'm going to try and practice them today if I get the flat cleaned in time before my boyfriend comes home with his cousin. These are the pictures I'm getting inspiration from:
Makeup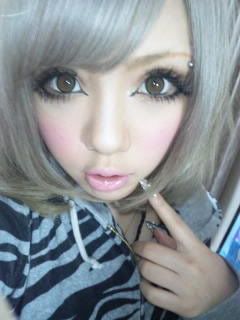 Hair
God I hope I can pull off the hair. I've done suji before so it should be ok. Meep. I'm kinda excited about tomorrow now. I don't know if I'll get chance to post but those of you who follow me on twitter might get a twitpic or two.