This is a fail review/rant for the Liquid Liner pen by MUA, a brand from Superdrug. This is mainly for British Gals as I'm not really sure that Superdrug is in many other countries, please let me know if this is not the case! Either way, you'll want to stay away from this product after this.
I bought the MUA Eyeliner Pen as I've used a "felt tip" style pen liner before but it was by Max Factor so I guess my expectations for it were set a little high. I had been previously using the 2-true liquid liner (the light-blue waterproof one) and had been completely blown away by it as it was a cheap brand but it was a good colour, stayed on and the brush was small and it was easy to apply whilst still looking neat but I wanted to use something that produced slightly thinner lines (so I could do better inner-eye-corner bits).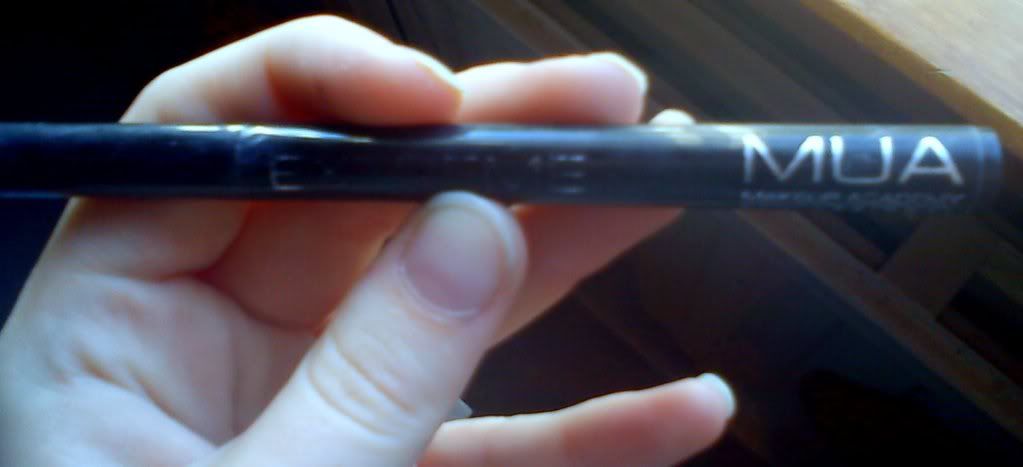 The first time I used it I started having problems. Doing thick lines were ok but as soon as you tried to use just the tip of the pen to do smaller, more fiddly lines (the reason why I bought the thing in the first place) I started to have problems, the line came out faded and smudgy and instead of actually working it just dribbled out tiny bits of eyeliner and then smudged them about, creaking a murky brown colour with skin showing through, instead of a thick black like it should be.
The above picture is to try and demonstrate the difference between using the whole bit and then trying to just use the tip. The difference in colour and clarity is obvious even with my crappy phone camera. The problems didn't just stop there though. If you try and line your lower water-lines it does the same thing, it won't spread properly and just looks awful.
The whole product is just badly made. The liner easily smudges, as soon as I curl my lashes it smudges just by being touched by my eyelash curlers. It starts to flake as soon as it dries. It really is an awful product. In fact, my pencil liner has more staying power then my liquid liner which is usually the opposite case!
Needless to say I went back to my 2-true eyeliner straight away. Stay away from this horribly made product, it really isn't worth the money, even if it is only £1.
Also Gals and guys, I have some news! Me and my boyfriend are looking at flats. We have a viewing today at 4pm. I'm so excited. We're finally going to make the step to get a place together. I've been wanting to have our own space for a while now. I'm so excited!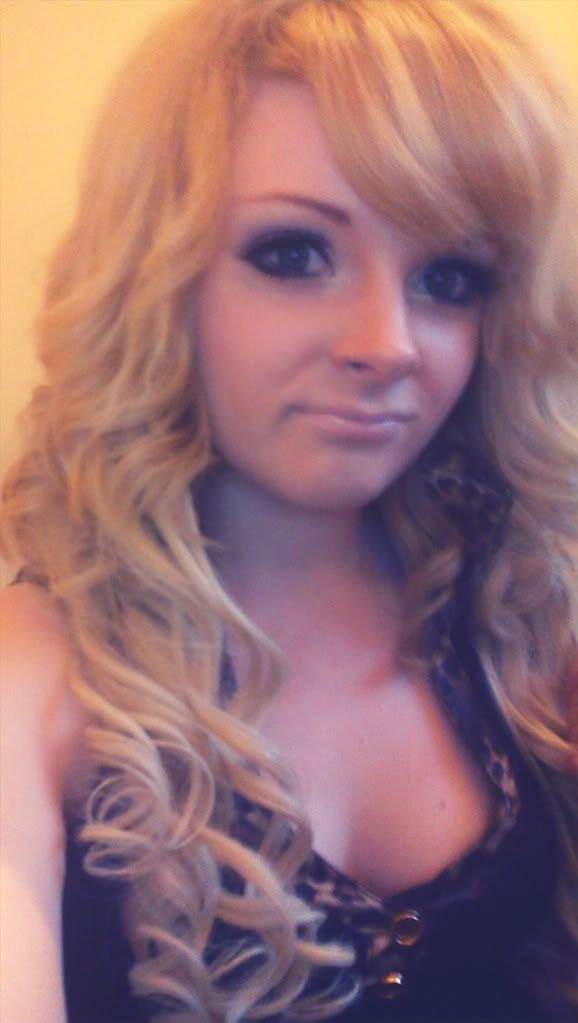 Started using my extensions again! I love how much more gal my hair looks once the extensions are in. I need to dye them though as the colour is slightly different from my main hair which just looks a bit tacky lol.